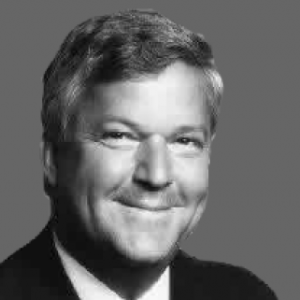 University of Iowa Engineering alumnus Dr. L.D. McMullen, (BS 1968 Civil Engineering, MS 1972, PhD 1975 Civil and Environmental Engineering) believes in achieving quality in all he does, whether he's guiding water management, providing educational leadership, or brainstorming innovative solutions. This skilled engineer applies the best of his University of Iowa experience—academic expertise and practical know-how—to all the challenges he tackles.
The Cresco, Iowa native distinguished himself early on as a leader with a talent for the field of water management. In 1978, he joined the Des Moines Water Works and quickly rose through the ranks to become the plant's CEO and general manager in 1986. Until his retirement in 2007, he expertly guided the city's water resources through times of both calm and crisis. When the infamous floods of 1993 hit the Midwest, Dr. McMullen skillfully restored the city's water supply through some remarkable engineering. Now, in "retirement," Dr. McMullen consults on water resource planning with the Iowa-based engineering firm, Snyder & Associates.
This kind of innovation has secured Dr. McMullen's standing as a national leader in the arena of water resource management. He has been a consultant to the National Drinking Water Advisory Council, has published numerous professional papers, and is a national speaker on the issues of water quality.
Whether the challenges that face him have to do with education or water, Dr. McMullen is committed to giving it his best. The accomplished University of Iowa graduate has devoted his career and his life to ensuring that quality matters – especially when it comes to the state of Iowa.
This is your Hometown Hawkeye.