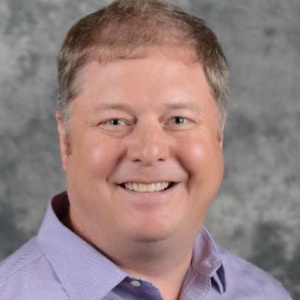 Farm life has always been important to Randy Olson. This Ankeny native now lives on his family's Century Farm in Story City. Farming helped him develop his work ethic and his appreciation for the industry. His professional life has provided Olson with the opportunity to use his business acumen to support, expand, and develop many of the state's agricultural-based industries.
This spring, Olson took the helm of the Iowa Egg Council and the Iowa Poultry Association, serving as their executive director. As a graduate of Iowa's Executive MBA Program in 2011, Olson is putting his MBA to work and having an impact on the people and businesses of Iowa.
Iowa is the nation's top egg-producing state. "There are many challenges and opportunities ahead with growing this strong industry that is so fundamental to Iowa's economy and farming communities," he stated.
But Olson is up for the challenge. He took on the challenge of earning an MBA while serving as executive director of the Iowa Biodiesel Board. The busy schedule of being a working professional juggling classes and assignments was invigorating.
"My classmates represented all kinds of industries," he explained. "Our classroom discussions were fascinating because we all brought our unique perspective to the discussion. From courses in Negotiations to Financial Management, the Tippie MBA provided me with the critical thinking and business skills needed to make an impact in the business world."
Olson earned his Executive MBA attending classes in Iowa City. Today, Executive MBA students can choose to take classes either in Iowa City or in Des Moines in the Pappajohn Higher Education Center. Geared toward professionals with 15+ years of experience, this cohort-based program is completed within 21 months.
"Earning my MBA from Iowa was a great investment," states Olson. "I have a more thorough and complete understanding of business, which has contributed to my professional growth and success." We at the University of Iowa are eager to see the good work that Olson will do in his role with the Iowa Egg Council and the Iowa Poultry Association. It's one example of how Iowa's business programs are having a positive effect on the state's agricultural industries.